General Data Protection Regulation
(GDPR)
GDPR is just around the corner. Are you ready?
From the 25th May 2018, all organizations operating in the European Union (EU) who store, use or play any part in the transfer of personal data of European citizens will be required to comply with GDPR directive. GDPR is Europe's strictest piece of legislation ever to be introduced, which dictates how personal data should be protected. From May 2018, organizations processing personal data will be held accountable for data collection, data processing, data storage and data protection techniques. Organisations failing to comply with the GDPR risk facing fines of up to 4 percent of their worldwide turnover or 20 million euro. Implementation of GDPR compliant policies is a substantial and complex task. However, Cyraatek's experts are on standby to offer you the support you need, to become compliant.
  Help you understand the General Data Protection Regulation (GDPR).
  Estimate and assess the impact of GDPR on your business and its processes
  Help you develop policies and procedure, which are compliant with GDPR
  Provide you with GDPR toolkit, which will put you on the road to compliance with minimum effort.
In our experience, GDPR readiness cannot be achieved overnight, an early start towards GDPR readiness is crucial. May 2018 is actually closer than many realize, contact one of our GDPR Consultants to get started.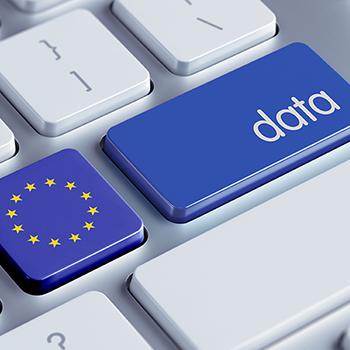 Assess.Prepare.Comply.
Cyraatek provides robust solutions to organizations, businesses, and local authorities, which will ensure GDPR compliance with minimum effort.  We have experts, experience, and training to help you comply with the new regulation. We offer a holistic approach to your organization's security and privacy needs. From creating a plan to executing and maintaining the project, Cyraatek can help you at any point on your organization's road to GDPR compliance.

Maximum number of hours allowed to report a security incident once it has been discovered
Are you preparing for the GDPR?
Contact us to learn how we can assist with your preparations.